Our courses are USCG Approved
The OUPV (6-pack) Captain's License allows you to take up to six passengers for hire on uninspected vessels up to 100 gross tons/100 miles offshore. The license will allow you the opportunity to earn money on the water while doing something you love. Please note that Non-U.S. Citizens may be restricted to undocumented vessels with a 5 net ton limit.
Depending on Sea Service experience, this course will qualify the student in one of two formats:
OUPV Inland License
requires a minimum of 360 on-water days of experience in the operation of vessels. This on-water time may be counted from your 15th birthday. At least 90 of the 360 days must have occurred in the last three years. This license is good on vessels up to 100 gross tons. Captains carrying this license are restricted in the operation of vessels to within the Boundary Lines. The term ""Inland Waters"" refers to those waters shoreward of the boundary line.
OUPV Near Coastal License
This Online OUPV 6 Pack License Course is good on vessels up to 100 gross tons and out to 100 nautical miles. The OUPV Near Coastal License may also be obtained with a minimum of 360 days of documented Sea Service. A minimum of 90 days of this experience must be obtained Near Coastal Waters. At least 90 of these days must be within the last three years.
Sea Service/Experience can be counted on your own vessel. A Sea Service form and proof of vessel(s)ownership are required. Experience on other persons' vessels can also be counted however; a Sea Service form filled out and signed by the owner must accompany your USCG application verifying experience claimed and vessel details.
90 days in the past 3 years on any waters and vessels.
Near Coastal – 360 days in the operation of vessels, 90 days of sea service must be on Ocean, Near Coastal or Great Lakes waters.
Great Lakes – 360 days of service, 90 days of sea service must be operating vessels on Great Lakes waters.
Note: you have up to one full year to meet the above USCG sea service prerequisites and submit your packet to the USCG after completing this course.
Do I need to have thiese requirements before I begin course?
NO!…You have one year after completing the course to meet the requirements listed and submit your paperwork to the USCG REC.
What all do I need to get my original OUPV captain's license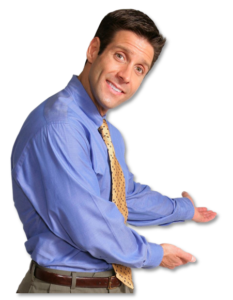 The following is a list of everything you need to apply for your OUPV License. Atlantis Maritime Academy will provide all your application forms upon enrollment, FREE of charge:
Coast Guard Application Form (CG-719B)
Sea Service Form (CG-719S)
Physical Examination Report (CG-719K)
Drug Test Report (5 Substance SAMSHA – CG-719-P)
(Not required for CDL holders, Border Patrol Agents, active military, Law Enforcement)
Three Character References
Social Security Card
Proof of Citizenship
First Aid/CPR Certification
User Fees (pay.gov)
Atlantis Maritime Academy's Official Training Certificate
Atlantis Maritime Academy, Inc. has over 384 USCG-approved testing sites located throughout the continental U.S. for students for the "In-person" proctored exam. "Remote Proctored" This method of test delivery allows the examinee to take the certification exam from their home, office, or a remote site, using their computer. We give the test. No testing at the USCG Regional Exam Center. Each student wishing to complete one of Atlantis Maritime Academy's approved courses is required to pass a proctored examination administered by our team to receive a Certificate of Completion. This Certificate of Completion will be accepted by the Coast Guard in place of taking one of their exams for licensing purposes.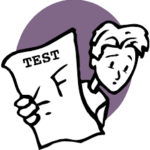 If a student fails one or more of the paper final tests, he or she may test twice without delay of the failed paper final test. Those who do not pass a test after three attempts they must wait a period of 45 days to retest. The student will be required to complete the entire course prior to being allowed another three attempts at each module. In this case, the student must retest and pass all exam paper final tests.
We boast a 98% pass rate since 2009